Nike Exec's Son Was Reported Multiple Times for Abusing Family Discount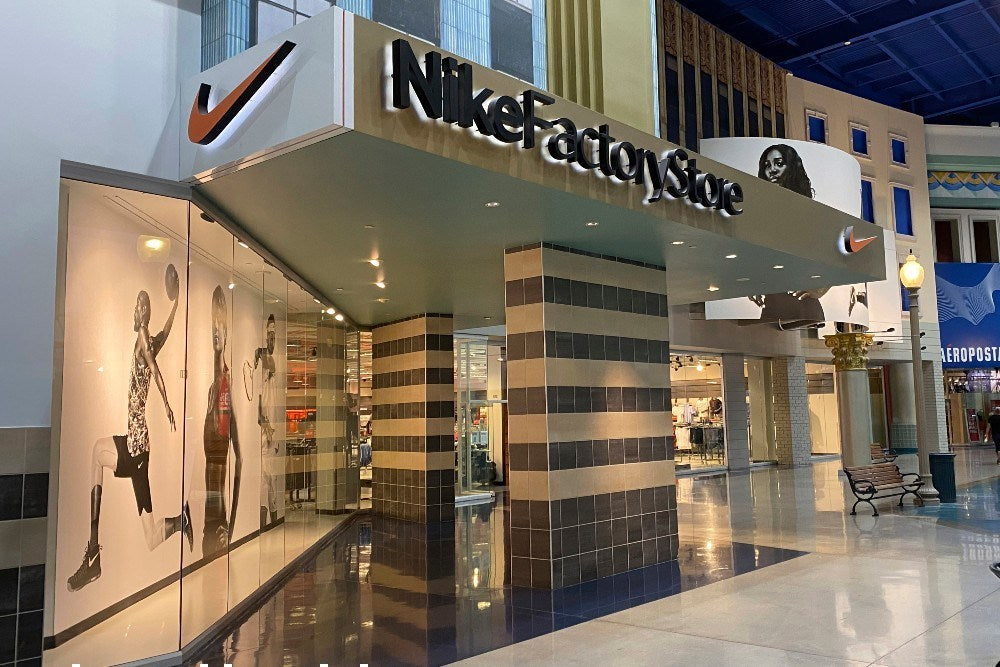 The sneaker reselling son of now-former Nike executive Ann Hebert was reported multiple times for abusing the brand's family discount at Nike across Oregon stores, according to a report published Wednesday.
Input Magazine said it reviewed internal Nike documents and spoke with anonymous sources who were familiar with the matter. Sources also claimed Nike never followed up or properly examined Joe Hebert's behavior.
Ann Hebert resigned as vice president and general manager of North America weeks ago after a Bloomberg investigation into her son's sneaker resale business. Joe, whose company West Coast Streetwear saw sales of up to $600,000 in one month, spoke extensively and openly about his business with Bloomberg.
While he was working on the story, Joshua Hunt, who authored the 2018 book "University of Nike: How Corporate Cash Bought American Higher Education," said Joe sent him a statement for a corporate credit card for WCS LLC to demonstrate his company's revenue. The card, Hunt noted, was in Ann Hebert's name.
When Hunt asked about the connection, he said the nineteen-year-old reseller said his mother never provided him with insider information such as discount codes and insisted she not be mentioned in the piece but soon cut off contact.
Many reactions on Twitter have focused on Ann Hebert's oversight of the SNKRS app and her son's admitted systematic use of bots for the purpose of reselling at a profit. In his internal remarks, Donahoe said the company planned to double down on anti-bot technology. Joe's business, however, was not limited to exploiting bots.
According to Input, Joe was reported more than once to Nike's Loss Prevention team for abusing discounts at retail stores. These sources noted that while Joe wasn't going to these stores and buying shoes in bulk—Bloomberg details an instance in which he and his allies bought 600 Yeezy. shoes from Adidas with the help of sneaker bots—he was using the family discount for non-personal reasons frequently enough to raise flags at stores in Portland and Eugene.
The teenage reseller spoke in detail about a trip he and a high school friend took last summer when demand was high and supply low. Guided by a map of Nike outlets, the pair stopped in store after store—every Foot Locker, DTLR Villa and Champs Sports location they came across, according to Bloomberg—buying up as much product as they could.
Over the course of the 25-day trip, they had spent more than $200,000 on about 2,000 pair of shoes. The hope, reportedly, was to flip the sneakers for $50,000 profit.
"I'm not dealing with 100%, double-my-money margins usually," he told Hunt. "It's just a pretty calm 10 to 20 and then moving product as fast as I can."
Nike has yet to publicly address the circumstances surrounding Ann Hebert's departure aside from saying she made the decision to resign. Internally, however, Nike has reportedly held an internal all-hands meeting to address the situation, according to Complex, which said it reviewed a recording of the discussion.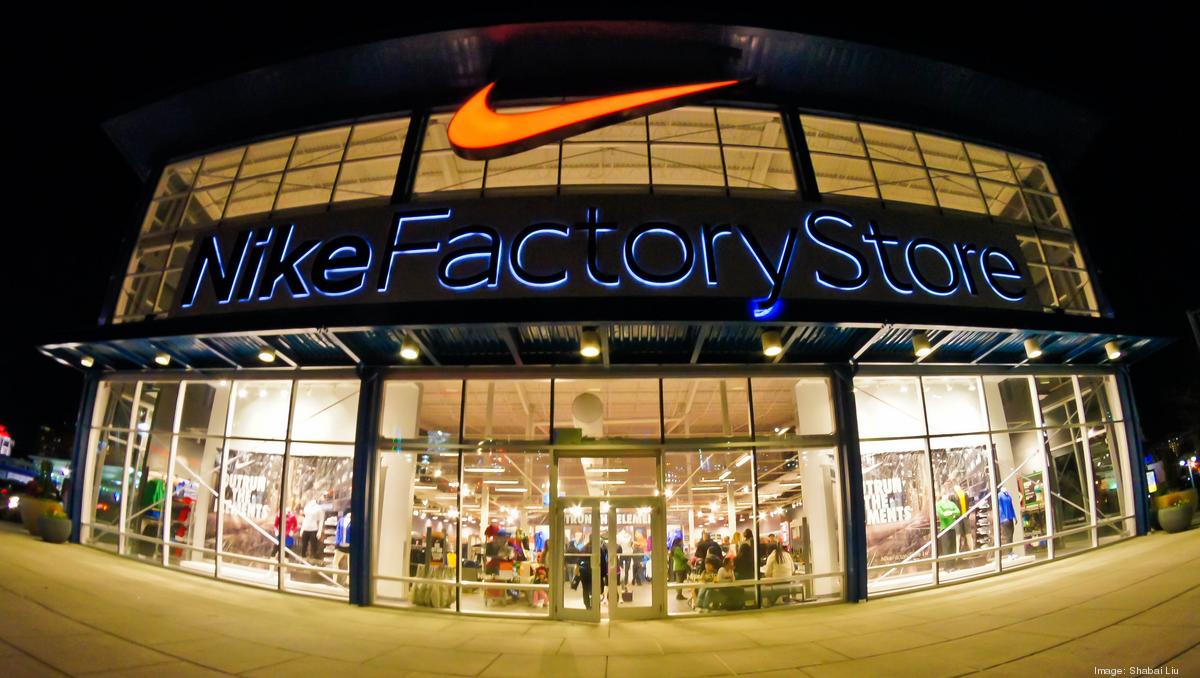 In addition to CEO John Donahoe, who laid out plans for what the company will be doing differently moving forward, Heidi O'Neill, president of consumer and marketplace and Ann Hebert's former manager, said Nike had conducted an internal review of the executive's connections to her son's resale enterprise months ago after receiving a media inquiry. That review, she noted, confirmed the newly resigned VP did not explicitly violate company policies.
"To be clear, we believe that Ann demonstrated poor judgment. However, we made the decision to not take corrective action against Ann," O'Neill said, per Complex. "That decision was based on the information that we had at the time of the review. Following media reports, we had a more complete understanding than what we did when the review was conducted a few months ago and, together with Ann, we decided that it was best for her to resign."
Bloomberg reported that some of Joe's subscribers believed his consistent analysis of what shoes to buy, how to get them and how long resellers might expect demand to persist set him apart from his competitors. Hunt wrote that the entrepreneur declined to talk about his sources of information, but admitted he was lucky to grow up in Portland, near Nike and Adidas. 
"If you know the right people here, this is the city to sell shoes," he reportedly said. The right people "can give you access to stuff that, like, a normal person would not have access to."
Joe would later deny his mother gave him any insider information. But, even if his parent wasn't his source of information, his own words suggest he derived an advantage from insiders at Nike, as well as Adidas. According to Complex, Donahoe told staff that Nike would be auditing its launch process and updating its policies to further clarify what is and is not appropriate for employees and their immediate family.